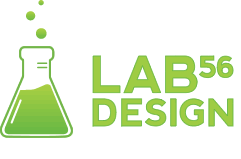 Client Testimonials. And lucky us, it's really quite positive stuff.
"Lab 56 truly listens to their customers's needs. Benjamin was extremely responsive to all of my questions, and I had a lot. Plus, his ability to combine design concepts, client needs, and marketing goals is excellent. I highly recommend them."
—Hersel Micheal. Owner, Wash Rug Cleaners Website

"...Awesome..."
"Our new website is awesome.  We are seeing increased traffic already.  I am thrilled with the design. Plus, I use the site Analytics everyday to help me keep track of my market.  Thanks again.  You really hit a homerun."
- Matt Wilde. Owner, Wilde Companies Website
Over 90% of our new customers become long-time clients.

"...Comprehensive..."
"Lab56 combined my esoteric ramblings with bits and pieces of my design ideas, and came up with a comprehensive plan for my web site. They were able to catch every nuance of what I desired my site to be."
- Kate Toomey. Worcester City Counselor Website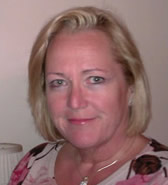 Website design is what we do. You could say it's our passion. If your ready to get started contact us today.

Fun Fact - The iconic yellow smiley face was designed by Worcester's Harvey Ball in 1963 for State Mutual Life Assurance Company to help boost company moral. It took 10 minutes to design and he was paid $45 for the artwork.

"...Made it easy..."
"Lab56 has been a great help to Ty-Cobb Little League. We knew nothing about setting up a website and they completely understood what we needed from start to finish. Every time I called with a few changes they were done immediately. In the world of webdesign they made our site very easy to understand."
- Michelle Hashem. President, Ty-Cobb Website

"...Creative website..."
"When I first approached Ben to build a website for me I only had a vague idea of what I wanted. He took my ideas and created a beautiful, fun and creative website that is easy to navigate and user friendly! I have gotten so many compliments on the presentation of my website. The site's professional look and feel has improved my business! I could not have asked for anything more! I would recommend Lab56 if you want an amazing site built for your small business that will help you stand out from the competition. As always, thank you for amazing site!"
- Michelle. Owner, Mish Medeiros Photography

"...Affordable..."
"Working with a tight budget, Lab56 delivered on time and on budget. I highly suggest you give them a call if you need a website for your small business."
- Matt Lucier. Coordinator, Ty-Cobb Website

"...Great Job!..."
"You did a great job on our website. You listened to all of our concerns, asked all the right questions, and designed a fantastic site. You delivered on all accounts.  Great Job!"
- Ross Dik. Owner, Knight-Dik Insurance

"...Booming..."
"I never had much faith in what a website could do for our business. In 2009 we were limping along and needed to increase our exposure in Worcester. Lab56 stepped up and designed a simple, clear, and direct website. Now 2 years later, the business is booming and most of our new customers found us because of our website."
- Beth George. President, Worcester Karate Center

"...Professional..."
"Ben was a pleasure to work with. Under a tight deadline, we needed a website and Wordpress blog to connect with our customers. It was online in just over 2 weeks and they made it easy to use. Their customer service was prompt and professional. "
- Mike Clark, Owner The Drew Crew